Dearest BDNY Community,
 
We (Sabrina and Virginia) hope you're all doing well and doing your best to stay healthy and safe during this time. We have decided to extend the current hold all BDNY events through the end of May due to the COVID-19 pandemic. We will continue our weekly event, Virtual Friday Night Blues, and we intend to add small group virtual classes. Because we expect the reopening of New York City to be slow going, it is also very likely that our June events will be affected. At this time it is difficult to guess how, and we will send updates as we get closer to June. 
The wonderful thing about virtual classes and events is that we all have access to more content, more instructors, more DJs, and more dancing of all kinds! You don't have to go to Boston to enjoy Blues Union or to Philly to take part in Powerhouse Blues. However, having access to more choices can be overwhelming; sitting in front of your computer for work and for social time is also pretty overwhelming. While we'd love for you to join us, or other blues scenes that you can access, we also understand that you need to take care of yourself. We encourage you to maintain your mental and physical health. We will be here when you're able to join us. 
Of course, you don't need us to tell you that many small businesses and non-profit organizations are struggling financially, as well as those of us who've lost our jobs. Blues Dance New York is financially doing well. Our expenses are low at the moment, but BDNY's absence financially affects two organizations at this time. 
Our weekly DJ'd dance is held at TADA! Youth Theater. Their comfortable rehearsal room and lobby has been our home for a year now, and we love how kind and accommodating their staff has been to us. TADA! just launched a Go Fund Me to help relieve their loss of income, not only from renters like us, but also from their classes, camps, and upcoming stage productions. If you're able, please visit their campaign and donate here: TADA! Go Fund Me
Our monthly live music event is held at the beloved La Nacional, a venue that is owned and run by the Spanish Benevolent Society. Please visit their website here - La Nacional -  and make a donation! 
Last but never least, please support our local musicians! A number of our favorite musicians are sharing music on their social media, or they are doing live concerts. You can support them by donating, watching, listening and spreading the word! We will be highlighting musicians on our Facebook page as regularly as we're able.
For the present, BDNY is in good shape, so right now, we'd love for you to donate to the aforementioned organizations, musicians and instructors and DJs that help us host our virtual events.
Stay sane and stay safe!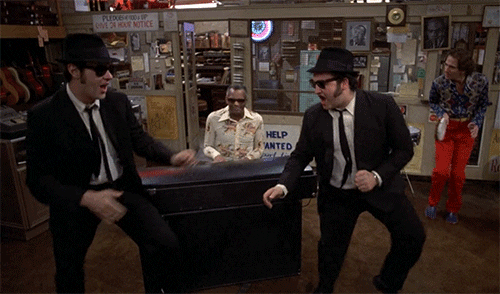 Virginia and Sabrina
Directors
Blues Dance New York